Poster Design Tips
Posted on
January 18, 2016
If you'r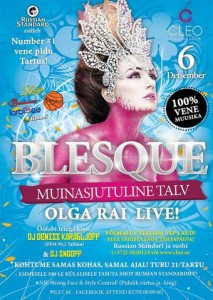 e looking to promote your business then a poster can be a powerful way of reaching people. It's also highly affordable. But how do you go about designing the perfect poster that will catch people's eye and convey your message? Here are some suggestions on how to get your posters right.
1) Use high quality pictures and text copy only
If you want your poster to reflect positively on your company, service or event, it is important to ensure that it is of a high standard. That means using high resolution and relevant pictures, and making the text clear, concise, and accurate. Print files are sometimes sent back because the resolution was too low. It's important to set the correct DPI (300 Dots Per Inch) so your poster won't look blurry. Also, it may be worth hiring a professional copywriter to create the content for you, but at the very least you should double, or even triple-check all spelling and grammar.
2) Don't overcrowd the page
Posters are meant to be consumed in a matter of seconds. Often a flyer with just a few words on it can be more effective than one jam-packed with information. When it comes to design, less tends to be more. You want to make it easy to understand. Don't try to appeal to everyone, appeal to the people who are most likely to be interested in the first place.
It is worth asking yourself these questions: Does it quickly orient the viewer? Can it be read easily from 3 feet away? Can it be read and understood in 1-2 minutes?
Colour is one of the most fundamental aspects that will draw the eyes of passers-by to your poster. That doesn't by any means mean that you should go for a psychedelic look though with lots of different colours. Often careful use of just a few colours can be very effective in drawing the eye, and if they are carefully matched then the effects can be quite striking.
4) Include clear calls to action
A successful business poster prompts the reader to take some sort of action. Your poster should spur people into action. Whether you want them to come to your gig, take advantage of your special offer or call you to enquire about your services, give them a reason to do so and specific information on how to take that step. And don't forget to add you social media channels.
5) Have it printed professionally
Once you've spent you're time and effort painstakingly creating an attractive and effective poster, don't undo your hard work by executing the poster printing with low-quality materials and equipment. By having it printed professionally you can achieve professional results that sell. Poster sizes are usually A2 (594mm x 420mm), A3 (420mm x 297mm) and A4 (297mm x 210mm). Discuss the paper choice and weight with us!
The London Printing Company aims to provide printing that will suit your budget and exceed your expectations – every time. We are happy to give you some further professional advice so feel free to contact us.