10 Best nightclubs in Kensington area
Kensington clubs are swish, s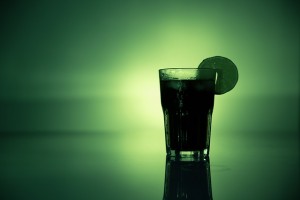 wanky and full of London's elite party-goers; more relaxed and easy-going than the Mayfair and West End clubs, Kensington has lots to offer the revellers of London. You will have to spend a little cash to spend the evening at a Kensington club, but the experience will bring you back again and again.
We, at The London Printing Company, have listed THE BEST nightclubs and lounges in Kensington area.
Mode
"Berlin­-style clubbing in Notting Hill"-­ TimeOut London
MODE is a unique late night space in Notting Hill, where renowned musicians, both live and electronic, fuse together with conceptual décor and signature cocktails. Mode aims to showcase exciting international talent, signed or unsigned, live and electronic. This is an innovative venue that demonstrates evolving movements through a series of experiential chapters inspired by art, music and culture.
QUALITY GUARANTEE – Mode has partnered with Void to build a ground-breaking audio system which harnesses the latest technologies available.
More info: modecollective.com/events or 020 8354 3864
Blagclub
Holland Park blagclub is one of the finest late night bars in West London. It is located just a stone's throw from Notting Hill, Kensington, Holland Park, or Chelsea.  It is the perfect place to forget about the stress and party with your friends. The intimate atmosphere helps you to relax and dance the night away to a blend of party and club classics. The Guest List only policy ensures an exclusive, sophisticated yet unpretentious atmosphere. Also, |blagclub| Holland Park is a legendary venue for private hire!
More info: www.blagclub.com or 0207 243 0123
Ecllipse Chelsea
Intimate and smart, it's a favourite with locals for everything from a relaxing drink after work to a lively night out. Their cocktails and shots are considered 10 out of 10. Very much at home amongst all this glamour and indulgence is the original Eclipse Bar that opened its doors back in 1998, and was at the forefront of the revolution in London's cocktail culture. CHANGE TO SOUTH KENSINGTON
More info: www.eclipsebars.com/chelsea/ or 0207 581 0123
The Qube Project
The first club in London to use 3D video mapping, creating a magnificent visual experience. The Qube Project places the senses at the centre of the night. It is a playground of aesthetic pleasure; expect the unexpected, come and play. As a pioneer of the all angled clubbing experience, it presents an array of sounds from new talents and old favourites. The venue has recently undergone a full refurbishment, making it an unbeatable space for private hire and corporate events. A strong focus on aesthetics makes the venue unique and interchangeable.
More info: thequbeproject.com/project or +44 (0) 207 485 4628
Maggie's Club
Maggie's is a 1980's themed nightclub in the heart of Chelsea, named after the one and only Mrs Thatcher herself. This venue features retro decor, kitsch cocktails and DJs that play both classic 80s and contemporary tracks. With guests resting their drinks on Rubix Cube tables whilst they gaze up at the walls adorned with 80s memorabilia and the smattering of street-art which goes some way to establishing this venue's quirky vibe. Bartenders come dressed in the form of Tom Cruise from Top Gun, waitresses wear neon leggins and permed wigs, and a string of talented resident DJs play a whole host of toe-tappers. For a fun-loving yet stylish night out in the West, Maggies has got your name all over it.
More info www.maggies-club.com or   020 7352 8512
Embargo Republica
Embargo Republica brings a slice of Cuban cool to West London. Located at a prized location on Chelsea's King's Road, you'll enter through a cigar shop to discover a smooth and stylish space featuring exposed brickwork, vintage furnishings and a spacious rooftop terrace.
The venue offers an exhilarating mish-mash of music, with live bands and DJs gracing the stage every week. These guys also consider luscious cocktails as something of a speciality, with no less than 20 different bottles of rum vying for position on the shelves. The choice of premium champers on offer confirms that we are definitely in Chelsea, and Embargo Republica's blend of rhythm, colour, spirit and style ensures that Cuban values are never far from the surface.
More info: http://www.embargorepublica.com/ or 020 7351 5038
Tonteria
Tonteria is the mad Mexican tapas lounge and tequila nightspot on Sloane Square. During early evening Tonteria specialises in offering mouthwatering bite-sized Mexican tapas alongside delicious tequila cocktails. They have some famous sharing cocktails inspired by Mexico's heritage and culture, this includes: "The Mayan Pyramid", "The Lucky Luchador" and "The Tequila Slammer". Dare to try them. As the evening approaches, the DJ swiftly gets the music pumping, whilst the lights dim and Tonteria turns into a fun and festive nightspot. The emphasis is on theatrical entertainment. Look out for the Tonteria performers and the toy train that delivers drinks to your table.
More info: tonteria.co.uk/ or 020 7881 5991
Notting Hill Arts Club
Small basement, big fun! Notting Hill Arts Club is a pioneering specialist music and arts venue. Its range of events covers everything from interactive crafts to themed Soviet nights. Big names such as Courtney Love and Mick Jones have been former guest DJs and The Guardian described it as "a haven for indie celebs and punk veterans".
More info: http://www.nottinghillartsclub.com  or 020 7460 4459
Beyond London
Capturing the spirit of cultured and stylish Kensington, the newly launched Beyond Lounge invites you for early evening dining and late-night partying. Contributing a much needed boost to Kensington High Street's Bar and Restaurant offering, Beyond Lounge will serve delectable Pan Asian sharing plates & experimental cocktails to its patrons. With plush sofas, private booths and music to set the mood, the atmosphere will make for an idyllic social setting. Complete with a lounge concierge service, the attentive staff can provide a quality experience into the early hours.
More info: www.beyond-lounge.com/ or +44 203 795 1689
Kosmopol
The Club is an intimate club opened Fridays and Saturdays to 2am. It has a capacity of 70 people and is a great place to go if you want to have a great night out. There is always a DJ playing Commercial, Dance, Disco, Electro House, Funky House, Hip-Hop, House, R & B from 10pm. The Club also has three great tables available to book if you are celebrating something special or just want to make sure you have your own space.
More info: http://the3813.wix.com/kosmopol#!about2/cof1 or 020 7373 6368
At The London Printing Company we are proud to support local businesses in West London. So if you are near one of our print studios in Notting Hill or Chelsea pop in and say hello!